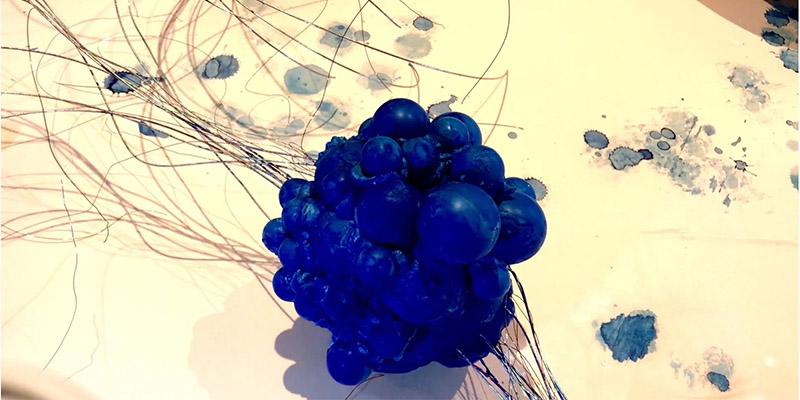 Their collaborative project is based around a dialogue between the arts and science.
Their research explores staining cells for immunofluorescence labelling, and process-led sculpture making. The creative process of both participants (Deborah Gardner and Dr Anke Bruning-Ricardson, Biological Sciences, University of Huddersfield) is explored by the viewer by a series of guiding questions.
This allows the viewer to engage with the many similarities, thought processes, and methodologies which may not necessarily predict any fixed outcome. Research often uncovers unexpected results as well as art. This workflow is realised by the researcher going through single steps of immunofluorescence leading to microscopic imagery and to a sequential approach of the art practitioner.
The whole process is accompanied by lead questions to both artist and scientist whilst working separately on their project, and the whole event has been filmed. The completed movie has already been screened as part of this year's online Otley Science Fair.
This project has been made possible by a grant by the Integrated Biological Imaging Network in order to exchange thoughts and actions in bio-imaging and sculpture making.
You can view the video documentary on the IBIN YouTube channel, here.